In 2016, Radware witnessed the rise of massive 1Tbps botnets using TCP attack vectors versus amplified and reflected vectors. The Hulk Web server is a brainchild of Barry Shteiman. com/groups/share. This tool performs a DOS attack by sending UDP, TCP, or HTTP requests to the victim server. So here is the of best denial of service attacking Tools for windows all are free to download. Software DAVOSET yang merupakan singkatan juga dari DDoS Attacks via Other Sites Execution Tool. Protect Webserver against DOS attacks using UFW Ubuntu comes bundled with UFW , which is an interface to iptables. For the other hotkeys check the Controls in the Hulk mod Options menu. The last DoS tool is called the HULK. About DDoS attack: Flood servers, systems or networks with false traffic to exhaust the IT resources and down the victim's server.
Python 3 Programming Tutorial - Sockets intro. DoS Website using GoldenEye Tool; DDOS any Website with Android Phone; DOS Attack using Hakku Framework Tool; DHCP Denial Of Service using Hakku Frameworks; Network_kill - Hakku Framework; TCP Attack - Hakku Framework; TCP Attack on Website - Websploit; Web D. There are basically three types of DoS and DDoS attacks: Application layer DoS and DDoS attacks; Protocol layer DoS and DDoS attacks; Volume-based DoS and DDoS. We are fast at packaging and releasing tools. However thwarting the tool is not especially difficult, according to Prolexic. It is designed to generate volumes of unique and obfuscated traffic at a webserver, bypassing caching engines and therefore hitting the server's direct resource pool. Download - TOR HAMMER: tools ddos yang bisa dilakukan dengan menggunakan Tor application. There are many other tools for performing ddos attacks.
DAVOSET (DDoS attacks via other sites execution tool) is a DDoS tool, written in Perl, that uses zombie systems to distribute the attack across multiple systems. A tool designed to launch DDoS attacks against a target, using 'Open Redirect' vectors on third party web applications, like botnet. 0: Fake YouTube Page Maker Helps Sprea. That tools you can install in termux and use them. ~/root DDOS Attack. Klik link yang sudah gw sediain, habis itu download lihat tanda panahnya Cok !. DDoS attacks can be performed for various reasons explained above and are also performed by different set of people. Here DDOS stands for Distributed Denial Of Service Attack. If you are looking for guides and tutorials to learn how to DDoS someone like a professional ethical hacker than this is the best guide of 2019. This tool was used by the popular hackers group Anonymous against many big companies' networks last year. HULK (Http Unbearable Load King) is a web server Denial of Service attack tool developed by security researcher Barry Shteiman for research purposes. py; DDos tools of PinoyLulzSec; Share tool DDOS; Hướng dẫn Tạo tool hack disconect LoL; Source Tool DDOS Version 1; Source Tool DDOS Version 2; Source Tool DDOS Version 3; Tư Duy DDoS [Source] Attack Flood Version 1. What is a DDoS Attack script and DDoS toolkit. It lets attacker control remote LOIC systems to perform a DDoS attack. You can use LOIC to perform HTTP floods.
Using DoS and DDoS , you can take down a web server from serving its services. Using the command tags == CICIDS2017_WEDNESDAY && ip. install dulu software python , link download software python bisa di download di official website nya yaitu. Most Popular DDoS Attack Tools in 2019. XOIC comes with a few different modes. Every stress test launches powerful load on server. DDoS Tool List From Anonymous DDOS TOOLS LIST! do you have ddos attack using cmd?? anonymous from cebu. DDoS Attacks as Fast As Possible. of computer. The new normal for DDoS attacks, according to security researchers, is 200-400 Gbps of traffic -- hundreds of times the bandwidth of typical web sites.
I just placed the code for a reference in my repo when I've ported Barry's tool from Python to Go. As a proud alumnus of the Marine Corps (), filer of SEC materials (), and card-carrying member of credit card carrying people (Equifax breach), not a week goes by without some headline reminding me that my entire financial history is probably stored on some foreign government's server (along with millions of other Americans). You can use LOIC to perform HTTP floods. Protocol DDOS attack: A protocol DDOS attacks is a DOS attack on the protocol level. Simple exploit can be used to disable Brother printers remotely. Changes: Cookie support added. It can be used simply by a single user to perform a DOS attack on small servers. Hallo sob, pada kali ini ane mau share Tool untuk Cyberwar. Distributed Denial of Service (DDoS) attacks is a dry, technical topic. These attacks are compromised of what appear to be legitimate application layer (layer 7) requests to the server that are intended to crash it. [ DDOS ] Code DDOS ATTACK bằng PHP by Punker2Bot and cracked by 0KaL DDoser attacker by Punker2Bot and cracked by 0KaL code ddos này mình lấy ở bên blog của kymljnk hồi chưa đóng blogs, bây giờ share ra. It is a DoS attack tool for the web server and is created for research purposes.
Denying DDoS: Crownpeak & AWS' Breakthrough Solution CTO Adrian Newby presents case study at AWS re:Invent. DDoS is a type of denial of service attack performed by and synchronised between more than one attacking host. 0 Denial of Service Attack tool for windows. I've been testing this on Nginx and it put down Nginx in seconds. The Hulk DDoS. [DDOS] Hulk. !, Ane mau membahas tentang Macam - Macam Tools Ddos Attack Tools dibawah ini digunakan untuk mematikan server secara sementara dengan teknik membajiri website dengan request hingga website tersebut overload dan tidak dapat diakses. org's Fawkes-masked army of Anonymous has been avenging Julian Assange and WikiLeaks.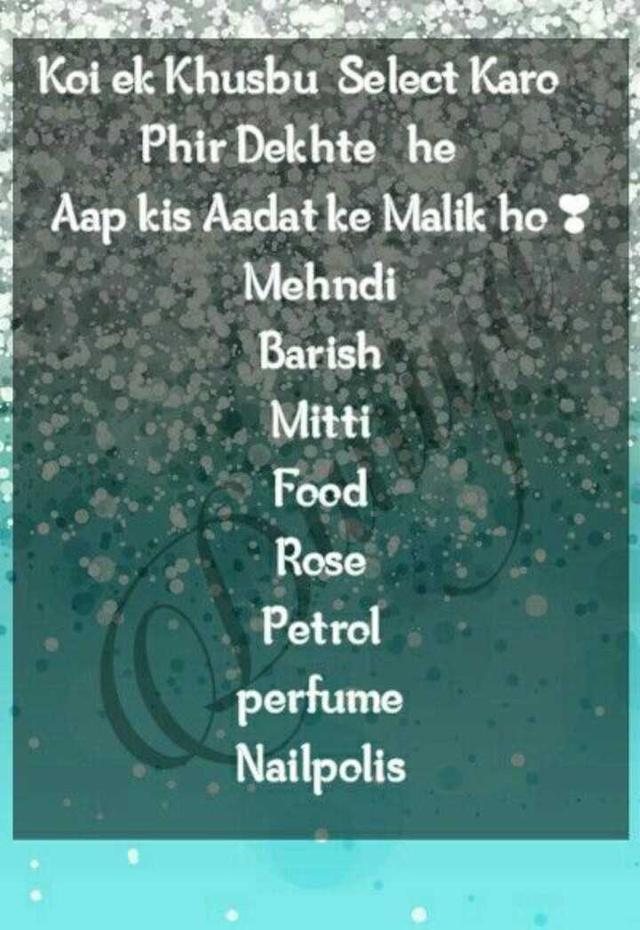 Some hackers try this attack with their own coded tools while others use previously available tools. Perpetrators of DoS attacks typically target sites or services hosted on high-profile web servers such as banks, credit card payment gateways, and even root nameservers. With the advent and. It was originally used to host infected tools targeting OpIsrael attacks but was later defaced by Ghost Israel Cyber Army. Today I will tell you about the 5 DDoS tool. They were fine to begin with However, after 800 sockets flooded them, it was an entirely different story ;) Didn't get a screenie and don't feel like doing it over again But here's a few convos I can put to kinda prove the point :). DoSHTTP can be used simultaneously on multiple clients to emulate a Distributed Denial of Service (DDoS) attack. hello people of the world,for the past m0nths we have been watching the nigerian govt you thought we have forgotten nooo!!! we don't forgive,we do not forget. com), United Arab Emirates. 7 tại đây Python Dowload Python 2. List DDOS tool sebagai berikut: - SLOWLORIS: ddos tools yang dibuat oleh Rsnake, sangat powerful untuk check IIS server dan web aplikasi, sampai saat ini masih banyak digunakan. Simple exploit can be used to disable Brother printers remotely. Attack Vector exploited: HTTP Keep Alive + NoCache; Types of DoS or DDoS attacks. You should secure your web application from these harmful attack because database contain relevant information.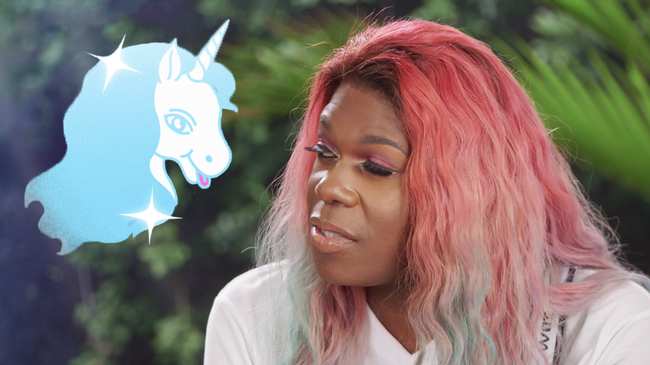 a dos (denial of service) is what you just pulled off. This tool also has a HIVEMIND mode. Some of these tools have legitimate purposes. My most powerful tool I've ever made if I do say so myself. Athena is a stable DDoS bot coded in C++ (zero dependencies) perfect for infecting and herding Windows machines. This DDoS attack tool distinguishes itself from many of the other tools out in the wild. 7 tại đây Python Dowload Python 2. the real name for it is the dos of many pings. Hello people. These include attacks on Apache HTTP Server and Microsoft IIS, and includes tools such as Slowloris. Loki in Avengers movie ). His refusal to release any evidence to investigators of why the FCC site went down claiming it was a DDOS attack. Most Popular DDoS Attack Tools in 2019. ☆ HULK $ apt install git DDoS attack 5 tools for Termux;.
A DDoS attack involves multiple connected online devices, collectively known as a botnet, which are used to overwhelm a target website with fake traffic. What Is an HTTP Flood Attack?. This crimeware pack is similar to other crime packs, such as Zeus and SpyEye, in that is has a command-and-control panel hosted on a remote. Secondly, we focused on tools that were used or allegedly used during publicized DDoS cam-paigns (OpUSA, OpIsrael, OpMyanmar). On 17 May, security researcher Barry Shteiman released Hulk (HTTP unbearable load king). Sup /b/? 4chan. A flood attack is a massive amount of traffic that is generated to use network or application resources, resulting in the degradation or even loss of service to legitimate users. DDOS attack. # HULK - HTTP Unbearable Load King # # this tool is a dos tool that is meant to put heavy load on HTTP servers in order to bring them # to their knees by exhausting the resource pool, its is meant for research purposes only # and any malicious usage of this tool is prohibited. Hello, I am here to say a little about DoS attacks. Description. I just placed the code for a reference in my repo when I've ported Barry's tool from Python to Go. It is a DoS attack tool for the web server and is created for research purposes. of computer.
sqlmap – The tool for mounting SQL injection attacks tests against a running site; Drupal 7 SQL injection flaw of 2014 – great example of how impactful it still is (patch it within 7 hours or you. CYBERCRIME DOS & DDOS ATTACK ETIKA PROFESI TEKNOLOGI INFORMASI DAN KOMUNIKASI Diajukan untuk memenuhi presentasi progam diploma III Disusun oleh : Margaretha (18112104) Arina Putri (18114192) Yanti (18114193) Desy Y. If you don't find your needed tool in this list simply open an issue or better do a pull request for the tool you want to be in our repository. By Stephany Nunneley, Wednesday, 3 July 2019 20:52 GMT A two-year sentence has been handed to an individual who had a role in a series of DDoS attacks against Daybreak Games, then known as Sony Online Entertainment. HULK is a web server denial of service tool written for research purposes. ~/root DDOS Attack. Instead, HULK generates numerous unique requests designed to prevent server defenses from recognizing a pattern and filtering the attack traffic. Every stress test launches powerful load on server. It is a DoS attack tool for the web server and is created for research purposes. Assalamualaikum, postingan ini sebagai memenuhi tugas dalam matakuliah Keamanan Informasi, yang akan saya bahas mengenai tools smurf hacking. Segala tindakan yang dilakukan dengan artikle ini, bukanlah tanggung jawab kami. HULK flood, is a DDoS attack named by its creators "HTTP Unbearable Load King" is similar to an HTTP flood and is designed to overwhelm web servers' resources by continuously requesting single or multiple URL's from many source attacking machines. Anondoskit is a DDOSing tool made by combining all popular ddos tools by green gravity hackers. It is, as its name suggests, a denial-of-service (DoS) tool that operates by sending an unbearable load of HTTP requests to the target web server, overloading it and bringing it to a standstill.